These hits should be closely monitored and fines imposed!
V e t P o l i t i c s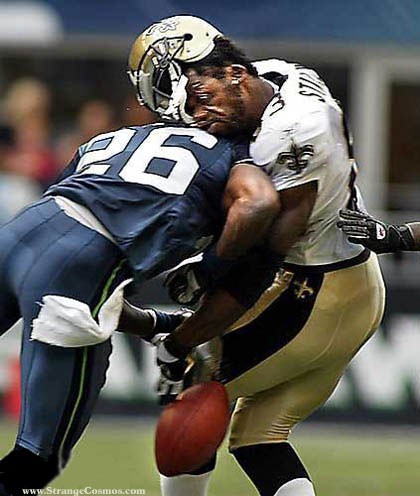 For years, Dr. Elliot Pellman has been a central figure in the NFL's concussion crisis. As chairman of the league's powerful research arm for more than a decade, Pellman led efforts to discredit independent scientists and presided over studies that portrayed concussions as minor injuries. His name appears 26 times in a lawsuit that contends the NFL concealed a link between football and brain damage.
But interviews and previously unpublished documents raise new questions about how Pellman — a Long Island rheumatologist with no previous expertise in brain research — came to wield so much authority over the NFL's concussion program. Pellman, who remains employed by the league, served as Paul Tagliabue's personal physician for nearly a decade, "Outside the Lines" and "Frontline" have learned, while Pellman led the Mild Traumatic Brain Injury Committee, which shaped the NFL's concussion policies. As New York Jets team doctor at the same time…
View original post 209 more words